WHAT WE DO
Invoice Cash raises from Menara Capital
Blu CP advises Invoice Cash on its €3,000,000 Debt investment from Menara Capital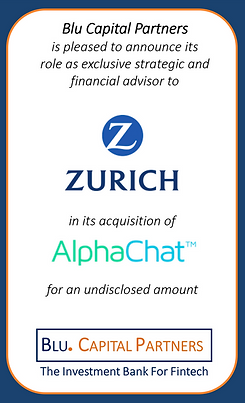 ​
Overview of the Company​
Invoice Cash is a B2B, next-gen online platform for non-recourse factoring and credit scoring services. Invoice Cash is regulated by the National Bank of Romania as a non-banking financial institution
​
Overview of the Transaction​
Blu CP has provided Invoice Cash with Letters of Intent from multiple investors for an aggregated capital in excess of €30,000,000

While these LOIs remain under consideration for the future, Invoice Cash has signed a senior secured loan investment from Menara Capital which will be used to finance invoices at a Loan to Value of 70 – 80%

Invoice Cash is pioneering an end-to-end digital process for factoring that is expected to increase transparency for clients, reduce management & collection fees and decrease fraud for Invoice Cash' investors

Menara Capital Ltd (and its affiliates incl. Menara Investments SA) is an alternative fund manager focused on supply chain finance

Legal Advice: Clifford Chance. Fiscal advice: Deloitte.
​
Importance of the Transaction​
The funding is providing Invoice Cash with a stable capital base to grow its invoice portfolio and pursue its vision of become a leading CEE online factoring company
​
Blu Capital Partners' Role​
Blu Capital Partners acted as exclusive strategic and financial advisor to factoring company Invoice Cash

Blu Capital Partners supported Invoice Cash throughout the debt raising process from deal marketing to deal closing

This transaction highlights Blu CP's sectorial expertise in Non-Banking Financial Institutions and Specialty Finance, as well as its advice in generating favorable outcomes for Financial Services companies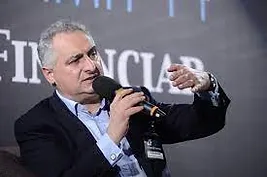 "Blu Capital Partners (BCP) came highly recommended as the experts in securing the best debt and equity solutions for their FinTech clients, positioning itself as a long-term partner. At Invoice Cash, as a factoring company, we were looking for a debt solutions that would allow us to kick start operations. We secured a great senior secured loan with favorable terms.
BCP left no stone unturned, they understood exactly what I needed and advised me on the best options for Invoice Cash's debt raising. I was very impressed with the responsiveness and commitment from their team. They were on top of everything from the execution to signing final docs.
​We look forward to many more years of working together and I would highly recommend them to any company looking for the right debt or equity solution."​
Bogdan Patriniche, CEO, Invoice Cash