Blu Capital Partners (BCP) differentiates itself from other investment banking advisory firms in several ways:
Technology Focus & Experience
BCP is of the only investment banking firms focused on serving the unique needs of Technology founders and CEOs. Our deep expertise with both product and service Technology firms services allows us to fully apprehend the value that our clients bring to market, and the resulting growth, profitability, and business value that each client can deliver to reach its full potential. Clients want experts who understand the Technology industry, its trends, challenges, and who have the relevant industry relationships. Our relentless focus on Technology allow us to understand these industry-specific dynamics to meet the specific needs of our clients in a way no other investment banking advisory firm can.
Research-Driven Advisory
We don't play by the ear. BCP has designed a differentiated platform for delivering the best advice to Technology clients. We operate a centralized team with a deep understanding of Technology subsectors through primary research, data science capabilities and industry relationships. Our proprietary database includes +30,000 IT firms, +15,000 investors (strategic investors, VC funds, PE funds, banks, family offices), +20,000 M&A and financing transactions, being one of the most comprehensive databases in Technology investment banking advisory. We engage in extensive investor relationships and investor mapping supported by a dedicated research & analysis team, accelerating the go-to market and effectiveness of investor roadshows/campaigns through direct know-how of investors interests. We leverage our data platform on every deal to generate outstanding results for our clients, and we believe not many other advisory firms have comparable capabilities.
Extensive Network Of Relationships
With Relevant Investors, Financial Institutions And Technology Companies Globally. BCP's investment banking professionals bring a large network of relevant relationships within the technology landscape globally. Our team has recurring engagement with a broad network of investors that allows us to organically generate demand (for M&A or capital raises) and deliver optimal results for our clients. We believe our access to strategic partners and capital sources is one of the best in the industry and critical to our clients' success.
Alignment of interests
BCP has built an internal methodology for both client arrangements and bankers' remuneration in order to align our interest as a firm with our clients. Our client arrangements make sure that we as a firm are remunerated based on the outcomes we generate for the clients (we are incentivized to perform and obtain the best deal). Our bankers' and employees' compensation is directly correlated with the outcomes that BCP generates for our clients, hence creating a seamless alignment of interests Clients -> BCP as firm -> BCP's bankers that is unseen across the industry (e.g. bankers in a bank/advisors in an audit firm are paid on annual bonuses, which can be uncorrelated with client outcomes).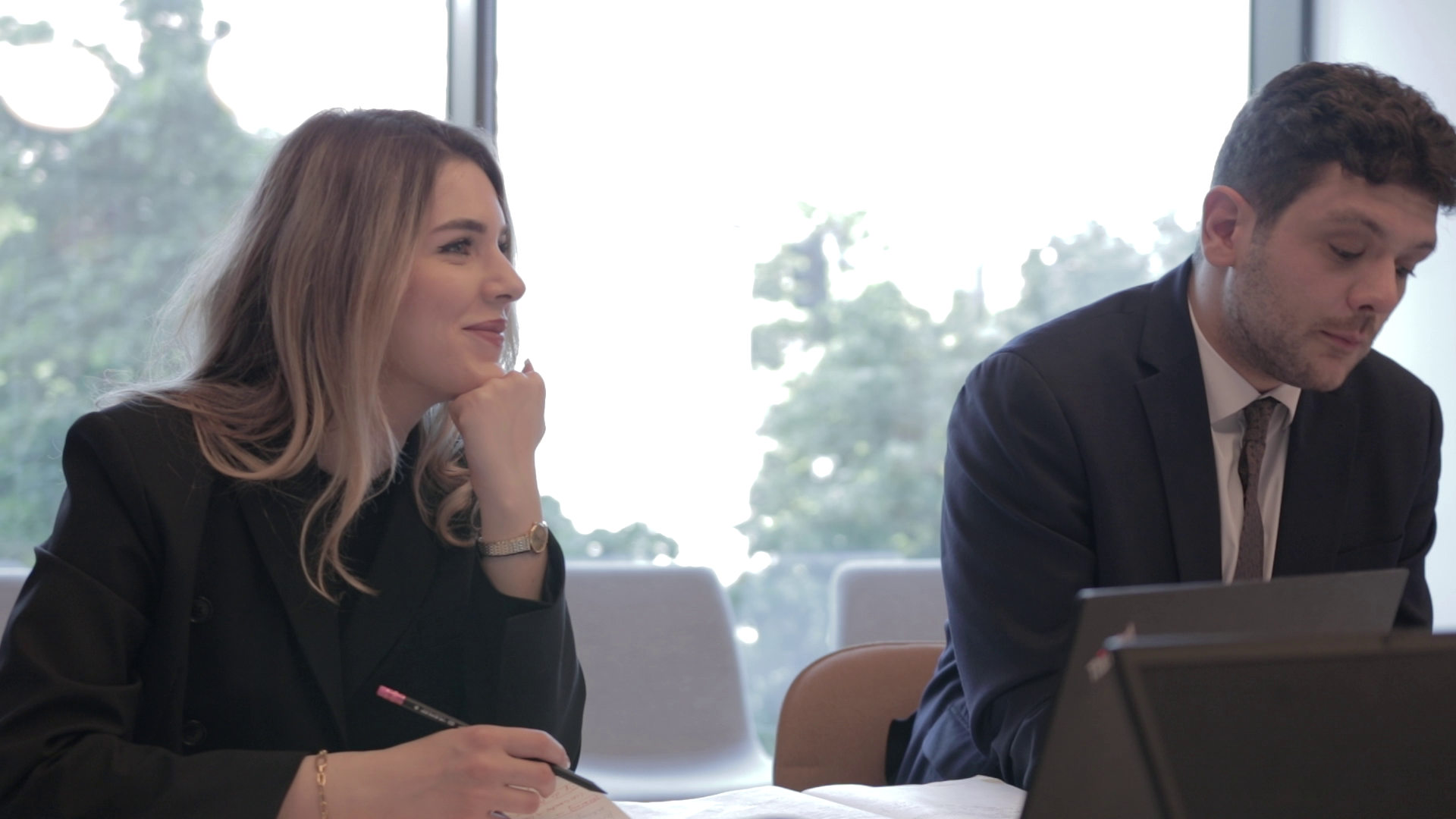 Product-Agnostic. Flexible Across the Capital StructureFlexible Across the Capital Structure.
We don't operate under departments or silos. We are an agile firm where each team member is trained to be a one-stop shop for clients; we understand the ultimate goal of our client is to maximize their position, be it professional or personal, be it financial, strategic or tactical. In this sense, every team member at BCP can advice across investment banking products, including M&A Advisory (Sell and Buy-side), Equity Capital Advisory, Debt Capital Advisory (Senior, Mezzanine or Junior), Structured Finance, or other CEO/Board-related topics such as valuation and other. This eliminates inefficiencies stemming from an advisory firm operating with multiple departments, teams and segmentation. And we remain competitive and knowledgeable through continuous training, exposure to different transactions and a seamless information flow internally. We can practice such a differentiated advisory approach thanks to our Technology-focused, Data-Driven advisory approach. We believe this approach is unique and results in better and quicker outcome for our clients.
European coverage
We cover most countries in Europe by having a both a presence in Western Europe (Amsterdam) and Eastern Europe (Bucharest). In addition, since inception in 2019 we have had clients and partners in over 10 European countries. For small advisory firms, we believe this is unique. And this allows us to have a differentiated perspective and leverage opportunities in multiple geographies.
Execution Experience, Global Perspective, Local Understanding
BCP's investment banking professionals have years of significant transaction experience from large global institutions such as AlpInvest Partners (The Carlyle Group), Rothschild, as well as regional or local banking or advisory firms. Either through our careers or within BCP, over the last decade, we have participated in several prominent transactions including in the Technology sector.
Independent resulting in Client Focus and Long-Lasting Client Relationships.
We are completely independent (as opposed to other advisory firms which are part of banks, audit firms, etc.), and this allows us to provide unbiased, independent, and unconstrained advice to our clients. Hence, our clients' interests always come first.
Our relentless client commitment is paramount to our success and pervades across the firms. We invest in client relationships and are dedicated to building lasting, long-term relationships with our clients.